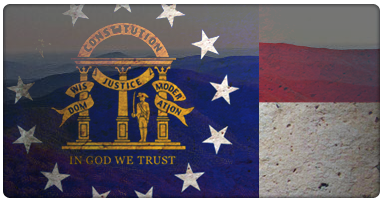 Learn The Truth About The 17C Formula & How To Fight It
On November 28, 2001, the Georgia Supreme Court made a decision regarding automobile diminished value in Georgia. In short, the court's decision made it the law that all insurance companies doing business in Georgia must assess and pay for any loss in market value for vehicles damaged in a wreck and repaired, as part of the damages of the claim. This loss in value is known as Diminished Value or DV. The above case was settled and the parties agreed to the use of a "formula" referred to as the "17C Formula".
It is important to know that the "17C formula" only applied to the parties of THAT court case. It has no bearing on any individual claim outside of THAT class action law suit.
Latest News - December 2, 2008 - Georgia Insurance Commissioner, John Oxendine issues a directive to all auto insurance companies doing business in Georgia telling them that his office does not endorse or support the use of the 17C formula. He further orders all insurance companies to stop telling policyholders that the 17C formula is the last word in the determination of Georgia diminished value claims.
Click here to read the actual directive from John Oxendine
Most of the insurance companies doing business in Georgia are still trying to use this "formula" to settle all diminished value claims in Georgia. The "formula" was written and designed by insurance companies in a way that always minimizes the amount of diminished value they will have to pay. The "17C" formula was only meant to be a default methodology to be used in the absence of other credible documentation. The "17C Formula" has no realistic basis and is completely wrong.
When you obtain a detailed diminished value appraisal from Collison Claim Associates, you will have credible documentation that trumps the "17C formula".

If you accept a diminished value payment based on the 17C formula, you are being ripped off!
Collision Claim Associates will provide you with information and documentation that will determine the correct amount of diminished value as well as provide detailed instruction and assistance to help you get paid.
To find out what you may be entitled to start with our Free Diminished Value Claim Review.
---
DV Qualification Quiz
Take our short diminished value qualification quiz to see if your situation qualifies you to make a diminished value claim.
Free DV Claim Review
This is where it starts. Our free diminished value claim review will give you the answers you need to make educated decisions.
Claim Consultation
Need some advice? Our auto claim experts can cut through the bull and provide you with straight answers and sound advice.