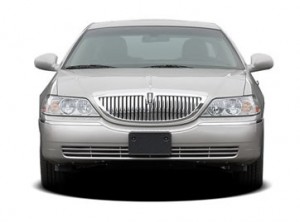 Collision Claim Associates was founded by Richard Hixenbaugh in Atlanta, Georgia to provide consumers with an independent source for automobile damage claim information, education and documentation services. Mr. Hixenbaugh has over 3 decades of experience in the auto insurance industry, ranging from insurance sales to claims adjusting and vehicle damage and value appraisal. Mr. Hixenbaugh is ASE certified in Collision Damage Analysis and has completed courses in diminished value appraising offered by the International Society of Appraisers. In addition, Mr. Hixenbaugh is a state licensed automobile damage appraiser in the states of North Carolina and South Carolina.
Mr. Hixenbaugh has personally completed over 40,000 vehicle appraisals including; damage repair estimates, vehicle value appraisals and diminished value appraisals. Mr. Hixenbaugh has also been qualified in numerous courts of law as an expert witness in vehicle damage, value and diminished value cases.
Vehicle Diminished Value
Due to frequent requests from consumers for information about Vehicle Diminished Value, we came to specialize in this area. Over the past 15 years we have conducted extensive research regarding Vehicle Diminished Value. This research, combined with our over 30 years experience in the insurance industry, including claims adjusting, damage appraisal, value appraisal and insurance sales, has given Collision Claim Associates a superior advantage in assisting consumers with Vehicle Diminished Value Claims.
In the course of our Vehicle Diminished Value research, information was collected pertaining to all 50 states. As a result, we launched CollisionClaims.com to assist consumers nationwide with Vehicle Diminished Value Claims. At Collision Claim Associates, we look forward to providing quality, knowledge based, appraisal services to help vehicle owners to get what they're entitled to.
How may we assist you?
---
DV Qualification Quiz
Take our short diminished value qualification quiz to see if your situation qualifies you to make a diminished value claim.
Free DV Claim Review
This is where it starts. Our free diminished value claim review will give you the answers you need to make educated decisions.
Claim Consultation
Need some advice? Our auto claim experts can cut through the bull and provide you with straight answers and sound advice.