Who's behind your appraisal?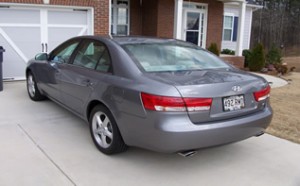 Each appraisal report that we produce is personally supervised, reviewed and approved by our Founder, President and Senior Appraiser, Richard Hixenbaugh. Mr. Hixenbaugh has over 3 decades of experience in insurance sales, claims, auto damage analysis, auto damage estimating and vehicle valuation. Below is a listing of Mr. Hixenbaugh's experience and qualifications. Mr. Hixenbaugh has written over 40,000 vehicle appraisals including damage, value and diminished value. Mr. Hixenbaugh has been qualified in numerous courts of law as an expert witness in vehicle damage and valuation cases.
Auto Repair – 6 yrs – 1976 to 1982
Insurance Agent – 9 yrs – 1983 to 1992
Insurance Claims Adjuster/Auto Damage Estimator, Auto Value Appraiser – 1992 to Present
Completed various industry training/certification courses including:
Auto Damage Estimator / Adjustor course
Auto Damage Estimatics
International Society of Appraisers – Appraising Vehicle Diminished Value
National Institute for Automotive Service Excellence (ASE) Certification in Collision Damage Analysis and Estimating
In addition, our entire staff is kept up to date on the latest trends in areas such as auto body repairs, insurance claims practices and proper appraisal and report writing techniques.
---
How may we assist you?
---
DV Qualification Quiz
Take our short diminished value qualification quiz to see if your situation qualifies you to make a diminished value claim.
Free DV Claim Review
This is where it starts. Our free diminished value claim review will give you the answers you need to make educated decisions.
Claim Consultation
Need some advice? Our auto claim experts can cut through the bull and provide you with straight answers and sound advice.