Start Your Georgia Diminished Value Claim Review Here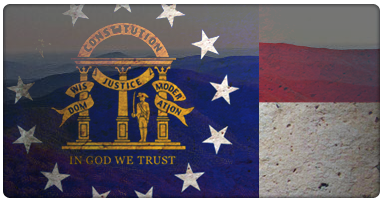 Diminished value of an automobile following an accident may occur in one of three ways:
Repair-related Georgia Diminished Value – is the loss of value due to incomplete repair, inadequate repair or shoddy workmanship. When the repairs leave the vehicle having obvious signs of the repairs, the car is now worth less after repairs than it was before the wreck. This type of diminished value can be reduced or eliminated by correcting the repair deficiencies.
Insurance Related Diminished Value – The difference in resale value of a vehicle before damage occurred, and the resale value after damage has been repaired, resulting from the insurers refusal to pay for all needed repairs or specifying inferior aftermarket parts. Meaning that the insurer gains control over the repairs resulting in repairs that are incomplete, insufficient, and leaving the car in less than standard optimal condition.
Inherent Georgia Diminished Value – This is the most widely recognized and accepted form of Diminished Value. Inherent diminished value is the loss in market value due to the damage and resulting repairs and assumes that all repairs have been done to quality industry standards.
It's just common sense.
Let's assume you were shopping for a late model used vehicle. You come upon a dealer who has 2 identical vehicles that match what you are looking for. These vehicles are the same year, make and model. They have the same mileage and options. They appear to be in the same general condition. The sticker price for both vehicles is $20,000. You ask the dealer if either vehicle has ever been wrecked and he tells you that one of the vehicles had sustained $6,500.00 in collision damage, but the repairs were expertly completed and you cannot tell there was ever any damage. Now there are just 2 questions that remain.
Would you still give equal consideration to each vehicle?
(If you answered no to #1) How much of a discount in the price would have to be offered in order for you to give the wrecked and repaired vehicle equal consideration? That's Diminished Value!
The bottom line is:
If you were not at fault in the accident, the at-fault party (or their insurance company) owes you money. This is true in all 50 states. There is over 75 years of case law to back that up. If you live in the state of Georgia, you can collect your Georgia diminished value whether you were at fault in the accident or not. This is based on a class action lawsuit in 2001 (Mabry v State Farm).
How much value has your vehicle lost?
Don't let the insurance company tell you. Ask The Experts at Collision Claim Associates, Inc. We are professional vehicle appraisers who will provide you with the documentation you need to get the compensation you're entitled to.
FAQs
A. Yes. However, the amount of lost value will depend on the extent of damage the vehicle's prior condition and prior damage history. To find out, fill out the Free claim review form.
Q. How do I collect my Diminished Value?
A. You can collect by providing the insurance company with a professionally prepared Diminished Value appraisal report from Collision Claim Associates!
Learn The Truth About The Georgia 17C Formula & How To Fight It
On November 28, 2001, the Georgia Supreme Court made a decision regarding automobile Diminished Value Georgia Claims. In short, the court's decision made it the law that all insurance companies doing business in Georgia must assess and pay for any loss in market value for vehicles damaged in a wreck and repaired, as part of the damages of the claim. This loss in value is known as Diminished Value or DV. The above case was settled and the parties agreed to the use of a "formula" referred to as the "17C Formula".
It is important to know that the "17C formula" only applies to the parties of THAT Georgia court case. It has no bearing on any individual claim outside of THAT Georgia class action law suit.
Latest News – December 2, 2008 – Georgia Insurance Commissioner, John Oxendine issues a directive to all auto insurance companies doing business in Georgia telling them that his office does not endorse or support the use of the 17C formula. He further orders all insurance companies to stop telling policyholders that the 17C formula is the last word in the determination of diminished value Georgia claims.
Click here to read the actual directive from John Oxendine
Most of the insurance companies doing business in Georgia are still trying to use this "formula" to settle all diminished value Georgia claims. The "formula" was written and designed by insurance companies in a way that always minimizes the amount of diminished value they will have to pay. The "17C" formula was only meant to be a default methodology to be used in the absence of other credible documentation. The "17C Formula" has no realistic basis and is completely wrong.
When you obtain a detailed diminished value Georgia appraisal from Collison Claim Associates, you will have credible documentation that trumps the "17C formula".

If you accept a diminished value payment based on the 17C formula, you are being ripped off!

---
Collision Claim Associates will provide you with information and documentation that will determine the correct amount of diminished value as well as provide detailed instruction and assistance to help you get paid.
Georgia Diminished Georgia Value Claim Info
Georgia Statute Of Limitations: 4 Years
Uninsured Motorist Coverage: YES
Diminished Value For At Fault Party: YES