What is Diminished Value?
Diminished Value is the amount by which the Resale Value of a damaged/repaired vehicle has been reduced for having sustained damage. There are two (2) generally accepted types of Diminished Value.
Inherent Diminished Value assumes optimal repair quality and is defined as the amount by which the resale value of a vehicle has been reduced simply because it has a damage history.
Repair Related Diminished Value includes any additional amounts by which the resale value may be reduced because of less-than-optimal repairs. This could include anything from cosmetic imperfections to major structural defects.
Has My Vehicle Suffered a Diminished Value?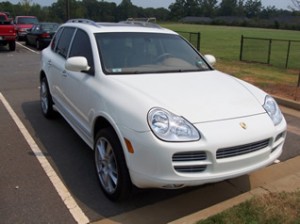 The only blanket answer here would have to be Yes – No – Maybe! The newer your vehicle in better pre-loss condition, with no previous collision history and the more severe the current collision damage . . . the more resounding the "YES"! The older the vehicle in poorer pre-loss condition, with a previous accident history and minor current damage . . . the more deafening the "NO"! As your circumstances moderate between these two extremes the more your true answer will fluctuate accordingly.
How Do I Know for Sure?
Let the above "Yes ~ No ~ Maybe" answers serve as your guideline of probability. The more probable your vehicle has suffered a Diminished Value the more we recommend you have your claim evaluated by a legitimate Diminished Value Professional. To find out if you qualify take our Diminished Value Qualification Quiz
How Do I Find a Legitimate Professional?
Collision Claim Associates, Inc., is a professional Diminished Value Appraisal Company. If you are researching diminished value, be careful, there are impostors out there that are more inclined to favor the insurance industry than work on behalf of vehicle owners There are also companies that inflate the amount of your diminished value just to make a sale. There are even those who claim to handle the entire claim for you for a percentage of the proceeds. In most states is is illegal for other than a licensed attorney to represent you with the insurance company. Read Our Qualifications
How Do I Collect Diminished Value?
Regardless of what others may tell you, collecting Diminished Value from an insurance company can be a difficult and lengthy process. You should utilize the services of a professional Diminished Value claim specialist. The actual process will vary on a state-by-state and case-by-case basis. Collision Claim Associates assists consumers in all 50 states. While the principle of Diminished Value has long since been recognized at law, the insurance industry has gone out of their way to not pay consumers for this legitimate damage. For years, the auto insurance industry has lied about owing for this damage and, more recently, has even enlisted the aid of Departments of Insurance in various states to keep from paying this damage to policyholders. With our assistance, there are still opportunities for you to collect the full amount of the Diminished Value of your repaired vehicle. To find out more about your claim click here