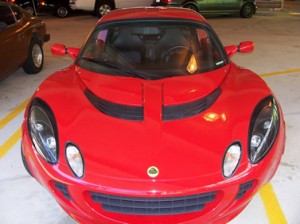 What is a Diminished Value Appraisal?
A Diminished Value Appraisal is the determination of the loss of value, suffered by a vehicle that has been damaged and repaired. Only a competent professional who has the required knowledge, training and experience can make this determination.
Our Diminished Value Appraisal Reports
Each of our diminished value appraisal reports include the following elements:
An inspection of your vehicle or photo review to document options, condition and completion of repairs.
A detailed review and analysis of your final repair documentation.
A description of what happens to a damaged & repaired vehicle in the marketplace.
A description of the type & extent of damage to your vehicle, including identification of structural, suspension and safety related components.
A determination of the pre-damage value of your vehicle.
A determination of the post-repair value of your vehicle.
A determination of the diminished value of your vehicle.
A listing of the background, experience and certifications of the appraiser who wrote the report.
A professionally written report that complies with USPAP (Uniform Standards of Professional Appraisal Practice).
Detailed instructions, sample claim demand letter and ongoing technical support
Start With Our Free Diminished Value Claim Review
If you have already taken the Diminished Value Quiz and know that you have a valid Diminished Value Claim:
Click The Button Below To Start Your Free Claim Review
DV QUALIFICATION QUIZ
Take our short diminished value qualification quiz to see if your situation qualifies you to make a diminished value claim.
FREE DV CLAIM REVIEW
This is where it starts. Our free diminished value claim review will give you the answers you need to make educated decisions.
APPRAISAL SERVICES
Learn about our appraisal service packages and their associated fees. Order your diminished value appraisals online!