What to do when there is not enough coverage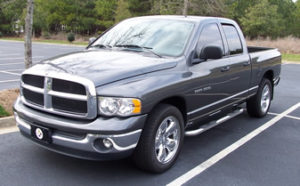 After an auto accident, the victims will file a claim and some will even hire accident lawyers to help them get a fair compensation. Victims of truck accidents may consult with a semi truck accident attorney with enough knowledge and experience in the same cases. However, what If the at-fault party does not have enough insurance coverage to pay for all of the damage to your car, truck or SUV? Then, you should put the claim through your own collision insurance coverage. Some states still have minimum coverage limits as low as $5,000.00. With auto body work being as expensive as it is even moderate damage to your vehicle can rack up a repair bill much larger than that. In most cases, the at-fault person's insurance company will notify you that the claim may exceed their available coverage and will direct you to move the claim to your own insurance company. This is actually a good thing and will allow you to move closer to being made whole.
How to collect everything your entitled to
When someone else is at-fault in the collision, you are entitled to be paid for the cost of the repairs, rental car, diminished value as well as damaged personal property in the vehicle. Since you have placed your car damage claim through your own insurance coverage, that now leaves the available coverage from the at-fault persons policy to pay for the things that you can't collect from your own policy. If you know something about insurance, you may ask; what about my insurance companies right to subrogation? Subrogation is a process stated in your policy whereby your insurance company assumes your right to recover the money they they have paid for the repairs to your vehicle. However, your insurance company will never tell you that you have a first right to be made whole. This means that you have the right to collect your diminished value, rental car or damaged personal property directly from the at-fault persons policy BEFORE your insurance company can ask for reimbursement of the amount they paid for the damage to your car.
Learn how to collect what you're entitled to with our claim consultation service
---
How may we assist you?
---
DV Qualification Quiz
Take our short diminished value qualification quiz to see if your situation qualifies you to make a diminished value claim.
Free DV Claim Review
This is where it starts. Our free diminished value claim review will give you the answers you need to make educated decisions.
Claim Consultation
Need some advice? Our auto claim experts can cut through the bull and provide you with straight answers and sound advice.